Startup India Action Plan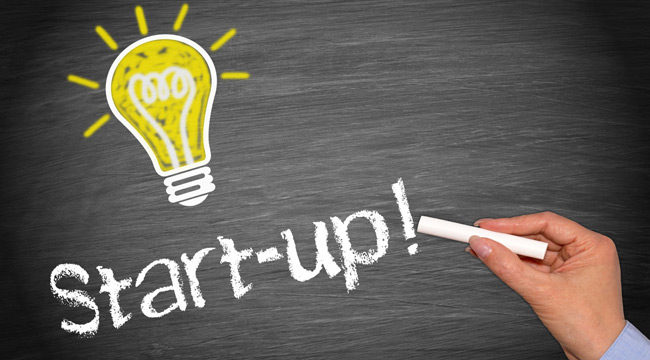 In a move that could increase the flow of financial resources into start-ups qualifying under the Centre's Startup India plan, the Union Cabinet on Wednesday approved the commerce ministry's proposal on Alternative Investment Funds (AIFs), which are supported by a Fund of Funds for Startups (FFS), investing at least twice the amount of contribution received from FFS in start-ups. To add to this, government data show that as against 11 funds under the FFS plan in 2014-15, there were a total of 60 funds operating during 2016-17.
The amount committed by these funds also surged from Rs 314 crore in 2014-15 to Rs 2,033 crore in 2016-17. According to a senior government official, now that the Cabinet has approved the revised guidelines, Rs 1,200 crore is likely to be disbursed to the qualified start-ups by March 2018 through the FFS.
The Startup India Action Plan consists of 19 action items spanning across areas such as handholding, funding support, incentives and an industry-academia partnership and incubation plan. In order to fund support to start-ups, the government created the FFS in June 2016, which is being managed by the Small Industries Bank of India (SIDBI) with a corpus of Rs 10,000 crore. The FFS, in turn, contributes to the corpus of AIFs for investing in equity and equity-linked instruments of various start-ups at early stage, seed stage, and growth stages.
An amount of Rs 500 crore was released towards the FFS corpus in FY16 and Rs 100 crore have been released in FY17. Under this, 713 start-ups have been recognised by the Department of Industrial Policy and Promotion (DIPP) so far. Since debt funding for start-ups is perceived as a high-risk activity, a Credit Guarantee Fund for start-ups is being set up with a budgetary corpus of Rs 500 crore per year, over the next four years, to provide credit guarantee cover to banks and lending institutions providing loans to start-ups. The scheme, on the lines of credit guarantee scheme for micro, small and medium enterprises (MSMEs), is likely to provide an impetus for enabling flow of much-needed credit to the start-ups, a senior government official involved in the exercise said.
Earlier, it was pointed out to the DIPP during its interactions with various stakeholders that investors in the AIFs would prefer that their portfolios are adequately diversified to manage the investment risks appropriately and if the entire pool of funds of the AIF is invested in start-ups, it poses unacceptable risks to the investors of such AIFs. The other issues raised by stakeholders were that the process of funding of start-ups by AIFs is long-drawn which starts from pitching by a start-up, commitment by the AIF and then release of funds in tranches. Thus, it is possible that before release of the final instalment, the turnover of the start-up crosses Rs 25 crore but it still needs funds to meet its growth requirements. Besides, start-ups need access to funds through various stages of their life cycle. It was also pointed out to the DIPP by SIDBI that the present provisions don't provide for SIDBI to get compensated for activities done after sanction to AIFs.
Apart from the funding aspect of an entrepreneurial venture, the Centre has also drawn up plans to leverage private sector expertise for fostering start-ups across the country; the Centre is also working on a policy framework for setting up incubators across the country under a public-private partnership mode. The plan aims to set up 35 new incubators in existing institutions and 35 new ones entirely within the private sector, for which, the DIPP under the Startup India programme has written to over 200 corporate houses seeking their interest.
Of these, 16 technology business incubators and 15 start-up centres are to be jointly set up by the Department of Science and Technology (DST), and the Ministry of Human Resource Development (MHRD). Of the 16, 10 have been approved and six are in advanced stage, while of the 15 start-up centres being jointly set up by DST and MHRD, an approval for all the 15 is already in place.
In the 15 months since the Startup India Action Plan was launched by the government in January 2016 to build a strong eco-system for nurturing start-ups in the country, the government has received 1,835 applications, out of which 713 have been recognised as 'start-ups' by DIPP as on March 10, 2017.
Currently, close to 300 government-run incubators are allowed to certify and recommend start-ups under the Startup India scheme. Furthermore, Centre's think-tank Niti Aayog is also planning to create sector specific incubators under the Atal Innovation Mission, along with 500 tinkering labs that would promote entrepreneurship, provide pre-incubation training and a seed fund for high growth start-ups as part of the Startup India Action Plan.
Separately, the Ministry of Electronics and Information Technology is also setting up incubators along with educational institutions in the country, with the first one being set up in September last year at the South Campus of Delhi University. Under this scheme, the ministry plans to incubate 50 early-stage start-ups and create at least five global companies in the electronic systems design and manufacturing (ESDM) sector over the next five years. For a startup in its early stage, which hasn't started generating revenue, the incubator set up by the Centre could help with commercial and technical development of the product, arrange for mentorship with industry veterans, provide services to deal with issues such as taxation, legal, accounting, business counselling, to begin with.
In addition to the Central government seeking support from the private sector to nurture the new-age companies, some state government's have also been involving corporates to promote start-ups. Marquee firms such as Amazon, IBM, BSNL have partnered with the Karnataka government on a novel approach to encourage the start-up ecosystem by promoting technological start-ups under the state's "booster kit for startups". These companies have been brought on-board to offer subsidised and discounted offerings for their services to start-ups registered with the state administration. These include, cloud and web-hosting services, discounted telecom offerings, among others.
While the exact nature of the Centre's incubator programme is not clear so far, experts have pegged that corporates would need to support these entrepreneurial ventures from aspects beyond funding. In foreign countries, some technology start-ups have been absorbed by larger business houses to support and augment their own value chains. Sector analysts have suggested that bigger traditional firms in India as well could plan inducting certain start-ups, which they back, into their own value chain.